I knew Wuthering Heights was special because of the silence - the silence it dropped on a classroom full of rowdy 15 year old lads.
I went to a school for boys and, at 15, we weren't exactly a tame bunch.
But Wuthering Heights (by Emily Bronte) did something to us.
There's part of the novel where heroine, Cathy, is talking of her love for love/hate villain Heathcliff (in my opinion, the best fictional villain ever created). The quote that so many know from that story is:-
"Nelly, I am Heathcliff! He's always, always in my mind: not as a pleasure, any more than I am always a pleasure to myself, but as my own being."
At that point in the novel, a bunch of teenage lads fell silent with the exception of the one whose turn it was to read. He wasn't reading particularly well - but the words were powerful enough that we stopped dead, entirely engrossed completely in every single word on the page.
That is when I knew that this was a special novel.
And it has remained so for me. I've read it countless times now and despite the fact I pride myself on being quite the toughie ;-)) I don't mind admitting to having read one the greatest novels ever written so many times.
But why did I start thinking of that today? Well mostly because I have just decided to take a drive up to Haworth this weekend with my son. Haworth is about a 40 minute drive from where I live and is the village in which the Bronte sisters lived. Wuthering Heights was based on the rugged moorland up there...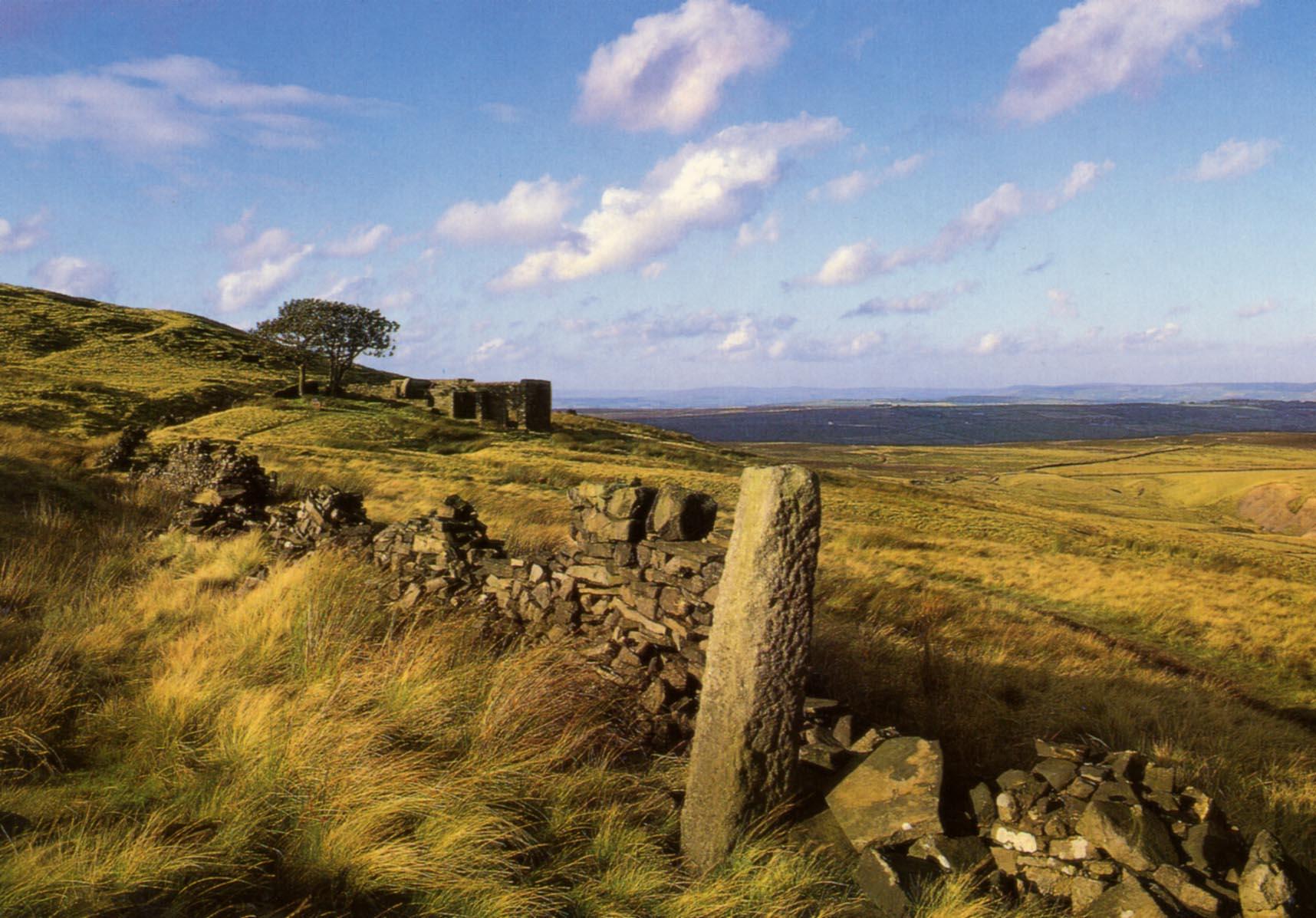 I like to walk there and write there. And I was thinking of that today when I decided to spend an afternoon there this weekend.
Once upon a time (not so long actually), I started to share Wuthering Heights with someone special and never got the chance to finish... I'm rather hoping, however, we might just complete it soon! ;-)
xx